Epik High Is Here - Manila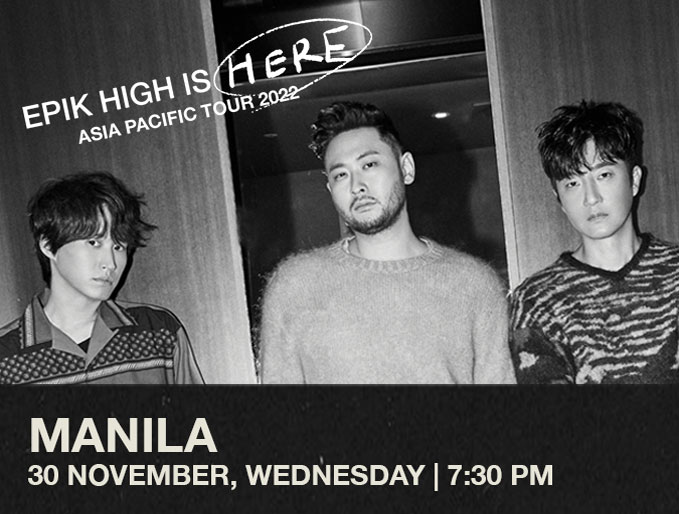 Get your 'Champagne' on and enter the alluring world of South Korean alternative hip hop veterans, EPIK HIGH! Being the first KPOP act to tour APAC since the pandemic, CK Star Entertainment, Jasper Entertainment and Makeitlive is proud to present and announce their Asia Pacific Tour 2022 – Chapter 2 in Manila, Kuala Lumpur and Taipei. After having sold out their shows across Singapore, Melbourne, Sydney, Bangkok and Jakarta, EPIK HIGH shows no signs of stopping.
Fans in Manila can rejoice at the good fortune of being the first Southeast Asian stop in the Asia Pacific leg of Chapter 2 of the tour. For one night only, EPIK HIGH Is Here - Manila will be staged at New Frontier Theater on Wednesday, 30th of November 2022.